Sustainable, affordable energy to empower communities
Scalable, solar mini-grid solutions in Africa
About ARC Power
Who are we?
ARC Power provides Affordable, Reliable and Clean solar electricity to communities in Rwanda. We design, develop and install off-grid AC power generation and distribution systems (ARCs) that become the hub of the community and empower families and small businesses to thrive.
ARC Power was set up in 2016 by CEO Karl Boyce in recognition of the increasing demand for affordable, reliable and clean power across Rwanda's distributed population.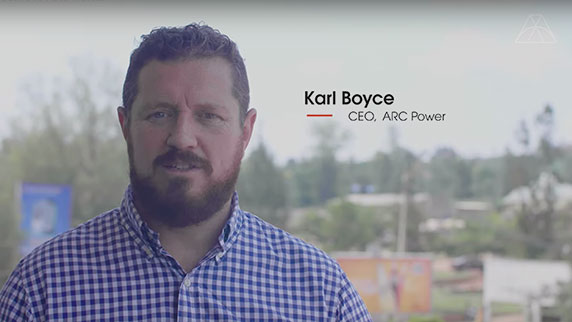 Empowering communities through
affordable

,

reliable

and

clean

power.
Our mission
We aim to build a pan-African clean utility company. We work with communities, building trust through our long-term commitment to equality - offering fair access to our service for all. We install power sockets and lighting fixtures to our customers for free and our Pay-As-You-Go unit fee model is inclusive and open to all. ARC Power customers can top-up their electricity account at any time using basic mobile phones.